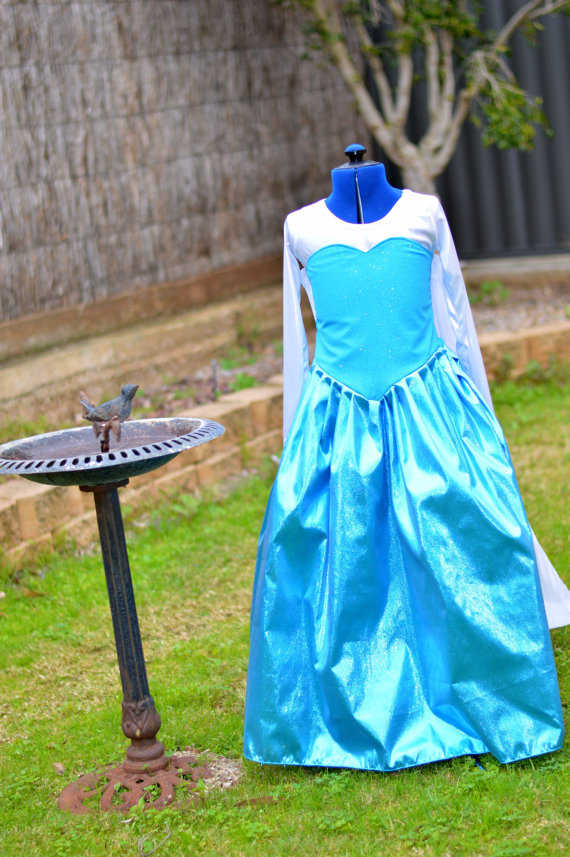 The most amazing gown. I say gown as it's too beautiful to be a child's costume. Thank you so much.
Reversible Baby Boy's Romper NB – 24 Months
Gorgeous romper for my first baby. Andrea was so accommodating with fabric choices and the quality of the garment is exceptional. Thank you!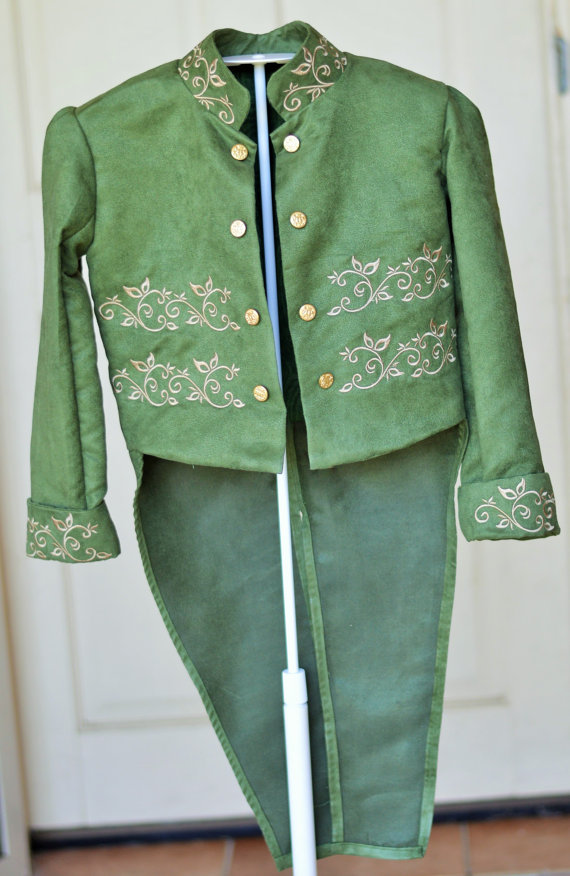 Cinderella's Prince Charming Costume Handmade -inspired by Richard Maddens character in Cinderella 2015.
Five stars just can't express how much we LOVE this costume! Andrea was in contact with me throughout the entire process regarding type of fabrics and where she was in the process. Her communication with customers is excellent! She is VERY talented at what she does! We are season pass holders at Disney World. My son was a superstar when he wore this costume! Cast members at the parks told us numerous times that this costume was the best costume they had ever seen and they see a LOT of costumes! The stitching and fabrics are a VERY high quality for a boy's costume. We loved this costume so much and were so impressed with the quality or work and fabric that I have already placed my next order for the Prince Charming Ball Coat costume from the live action Cinderella for my son's birthday! We can't wait to receive it!!!