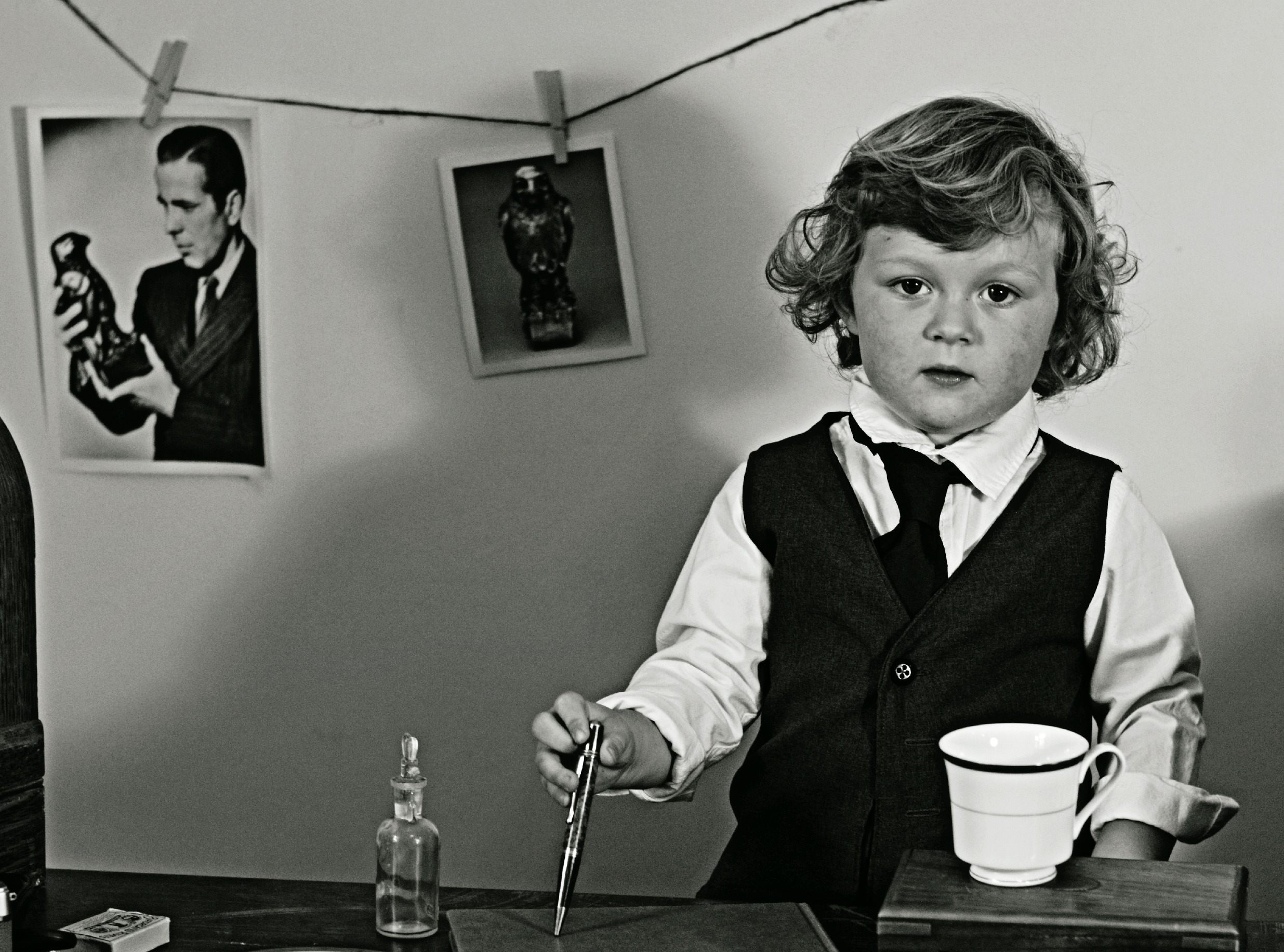 This post was originally posted on http://patternrevolution.com/blog/2014/10/10/halloween-extravaganza-day-5-vampires-and-detectives
Every now and then my husband-like creature takes on a 'fetish'of sorts…..no, not like that get your minds out the gutter, at the moment he is really into 1940's, film noir type movies. At first I was reluctant to join in (some of his hobbies are just tedious) but decided to give it a go. We watched Double Indemnity, Key Largo and the Maltese Falcon. Humphrey Bogart is an actor that I had always heard about but had never seen him in action and I really enjoyed the movies. He is a very suave character, that and the 1940's style just reminded me of my 2 year old. He is a boy that loves to accessories, vests, hats, ties you name it he loves to wear it it.  So I decided that we could combine my love of these old movies with his stylin ways and dress him as Sam Spade (Humphrey Bogarts character in The Maltese Falcon).
I had seen the Peek-a-Boo 'Little Gentleman' range and toyed with buying it a few times but we never really had the occassion to wear such a dapper little outfit, so this gave me the perfect excuse.  The Little Gentleman jacket was far easier to put together than it looks….I will be making more,  and I just added a second row of buttons to give it that 40's look.The vest again was super easy to construct and is fully reversible so I added a navy and white star print to the lining side so he can wear it as a casual piece with jeans. 
Here is where I have to admit some cheating. Time just didnt allow for me to sew up the pants as well so he is wearing a pair that we already had but I do intend to make them so he has a lovely matching suit. I could have chosen to sew the Peek-a-boo Oxford shirt to complete the outfit, it truly is one of my favorite patterns but once again, time was agaisnt me. I found a great free tutorial to make his tie here http://www.sweetshopsewing.com/2014/04/16/free-mens-neck-tie-pattern-and-tutorial/ .We found some great vintage relics to decorate his desk and he had good fun plaing with them all as we did the photoshoot.