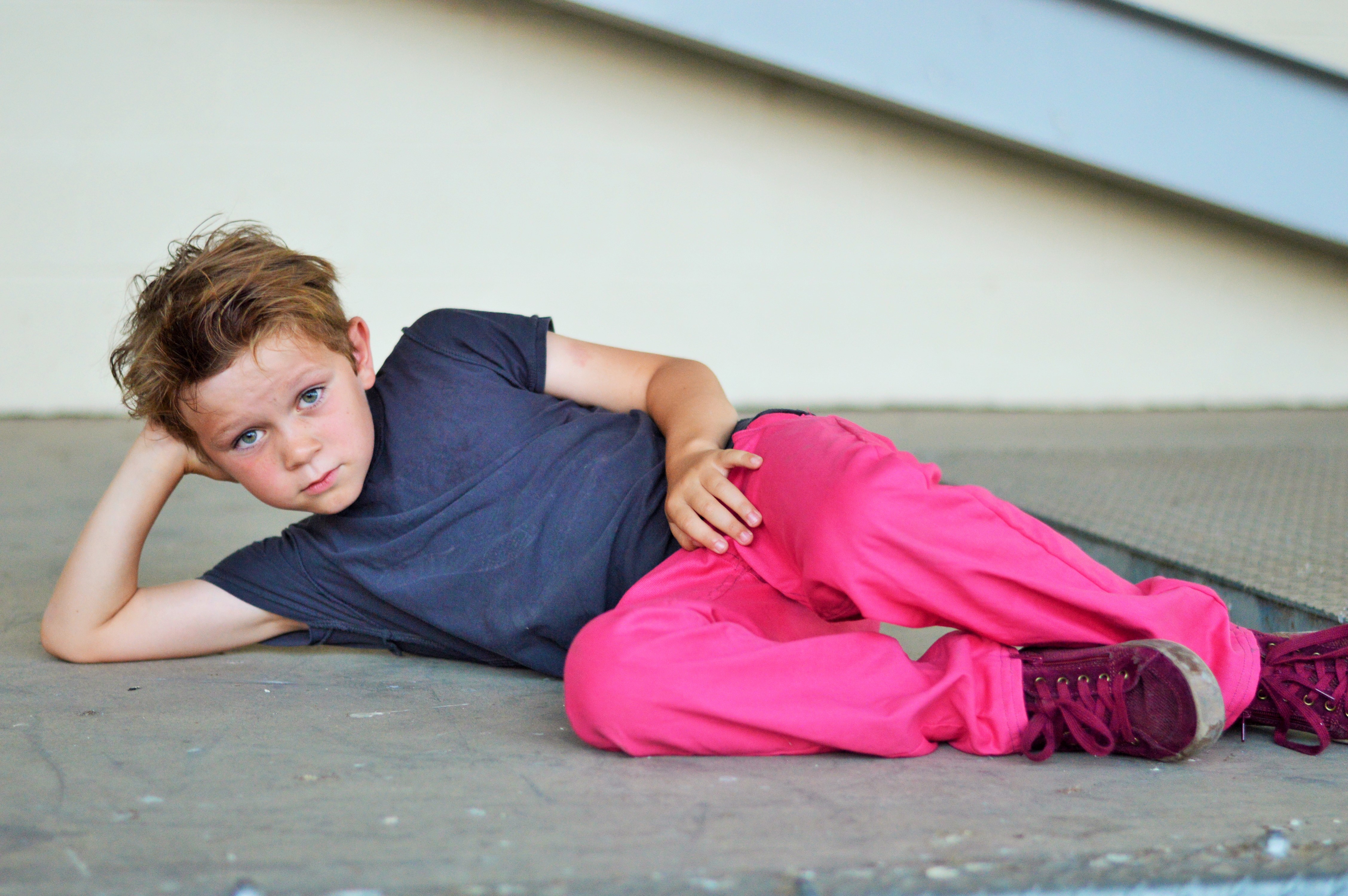 This post was originally seen here: http://patternrevolution.com/blog/2015/2/23/boys-can-wear-pink?rq=andrea
As soon as I heard about the Boys Can Wear Pink series being hosted by Handmade Boy, I knew I had to put in an entry. As Mum to 6 boys – pink is a colour that is rarely seen in my house…..and I guess, right there lies the basis of what this campaign is trying to target. Why can't they wear pink? Well, as far as I'm concerned they can wear pink, green, yellow, purple or black if they so wish. I knew that 3 of my boys (Mr's 16, 14 and 4) would point blank refuse to take part, and that's fine, this is all about boys being able to make the choice without non-existant rules making the decsisions for them.  2 (Mr's 6 and 3) would easily be talked into it and 1 is too young (10 months) to care either way.
I decided that a blazer and skinny leg jeans would be an awesome combination and seeing as Mr 3 and skinny leg jeans are never going to go together in the same sentence …..well Mr 6 got the gig. I chose the Blank Slate Blazer and the Peek-a-boo skinny jeans, they are both patterns that I had been keen to try out and I wasn't disappointed, both patterns came together very easily and will definitely be on the favourites pile for future use.
The blazer offers plenty of options to personalise, due to wanting to showcase my fabric though, I kept details to a minimum. I always add pockets to boys handmade clothing when the option is there. I feel it gives garments a more finished and professional look. The jeans are fantastic and definitely an everyday wear item – although in direct contrast to my above comment about Mr 3, Mr 6 is a skinny minny and they were not particularly 'skinny' on him. He was so impressed with his outfit that he has asked if he can wear it to the next school casual day…who knows, maybe he will convert some more boys to the cause.