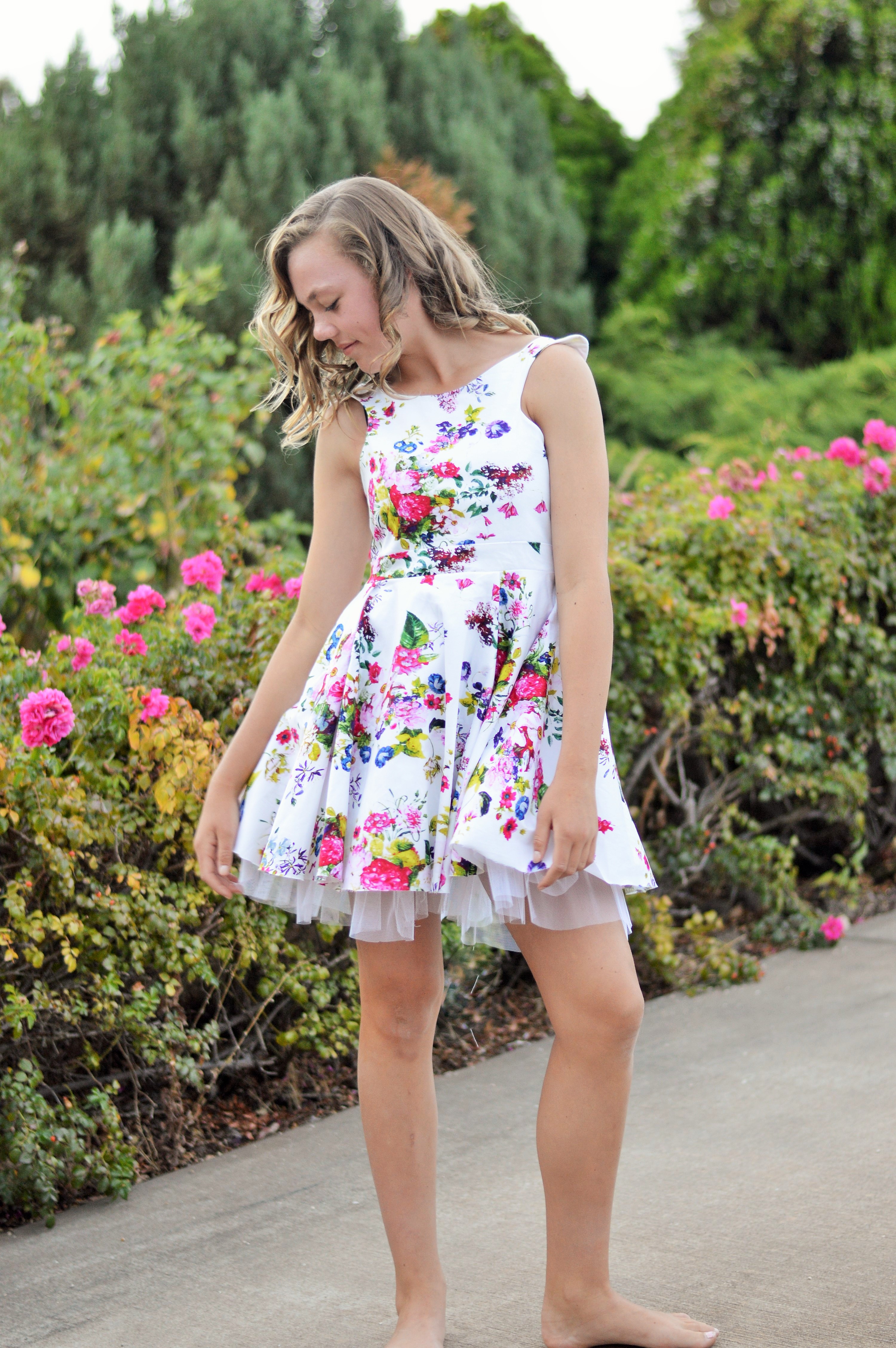 Part of the reason that I always seem to have the latest patterns before many sewers in Australia, is that I often put my hand up to 'test' the pattern.  For those of you not in the sewing world it is a process where someone is chosen to sew each size (sometimes more than once), to check the fit on a model of the size  ( or close to the particular measurements given on the chart) , clarity of instructions and general process.
The most recent pattern that I tested was the Bateaux Garden Dress from Winter Wear Designs.
---
I love it when designers make patterns that include older girls sizes. I always figure it is those girls that are missing out. As many of you know I don't have any daughter's, but I do feel for the mothers that have to buy clothing for any girl over the age of 6. It's terrible! You can still find cute classy clothes for younger girls in the stores, but it goes drastically downhill for the tweens and teens. I'm not prudish or conservative by any means, so I'm not going on a rant about showing too much skin. Even the fabrics and prints used are usually awful. Offering clothing for 8 – 16 year old girls is high on my to- do list.
The Bateaux Garden dress by Winter Wear Designs is perfect. It's fun, pretty, classic and comes with several options (different backs views, lengths and skirt types). 
The pattern is available to purchase from the wonderful Suzanne at Winter Wear Designs:
https://www.etsy.com/au/listing/227710488/bateau-garden-dress-size-1-14-for-girls?ref=shop_home_feat_4
Or as always the complete garment can be purchased made to your measurements at my Etsy store:
https://www.etsy.com/au/shop/DesignStitchWardrobe?ref=hdr_shop_menu